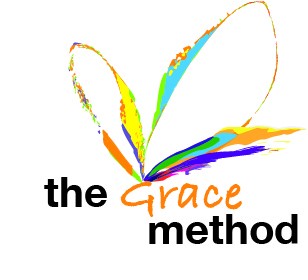 This transformational technique will help you to embrace and change those parts of you that are not feeling so good—it's fast and effective!
If you want the type of resilience that allows you to bounce back easily no matter what life may throw at you then it's time to experience The Grace Method – you won't find it anywhere else.
A combination of writing and visualisation will take you to those parts of you that could be sabotaging your best efforts to feel good. You will be amazed at what some parts of you think!
Whatever you believe you will be it and live it. The problem is, most people don't even realise what many of their inner beliefs really are.
The Grace Method is an incredibly simple yet powerful technique that will show you immediately what you really believe. Your beliefs are ruling your life!
You have nothing to lose but your fears, stress and worry.
Embracing every single part of you will change your world!
It's time to take control!
Join one of our courses today and experience the shift The Grace Method will give you, and then use it to help others aswell.