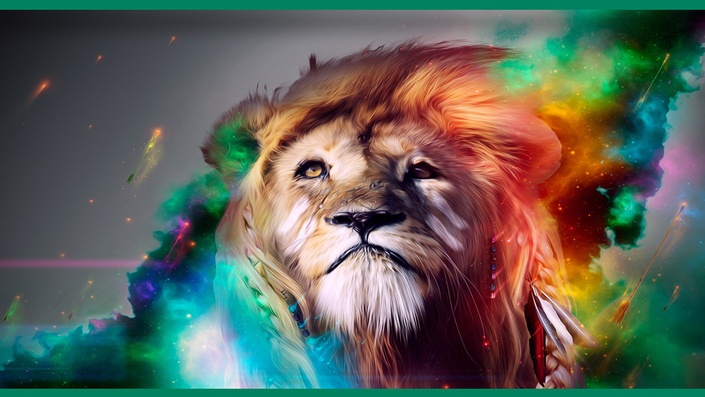 Take Control Self-Awakening Program
The ultimate self awakening program for personal transformation
Yes, you can get to the core of stress, take control of your life and find relief regardless of the chaos

Feeling good is something that we long for. Who wants to feel bad?
We go out of our way to do all sorts of things just so we don't feel bad - so we don't feel loneliness, sadness, pain or anger.
Food, cigarettes, alcohol, drugs, obsessive exercise, plastic surgery, even retail therapy and sex can be used to help us feel better. These things tend to help push those bad feelings down.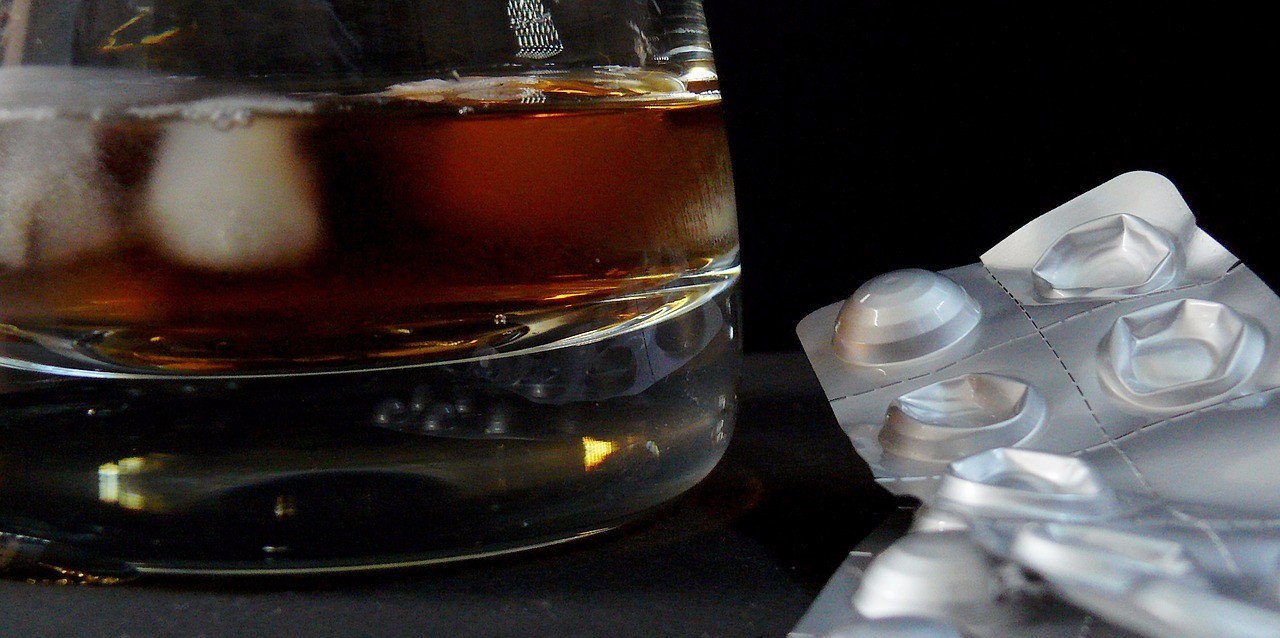 But what does this create?
Weight Issues

Stress and Anxiety

Ill Health

Mood Swings

Increasing Debt

Fragile Relationships

Unsatisfactory Work
Your emotions are entwined with everything you do, love them or not.
You are an emotional being and it's time to take control!
One part of you may want one thing, but another part of you wants something else. Sometimes you don't know which part of you to listen to!
This can leave you feeling unclear what to do next and this internal conflict is perfect for creating stress.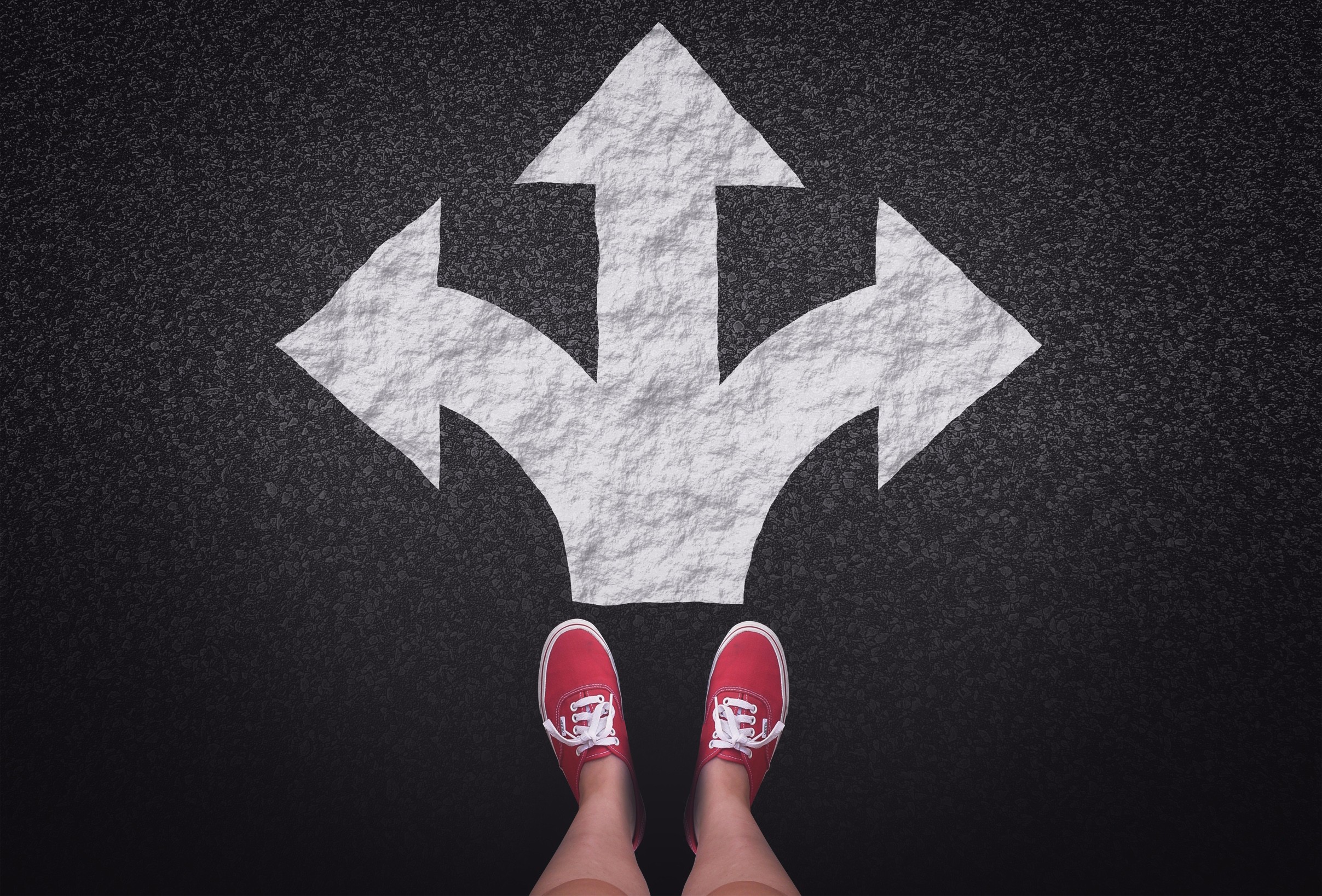 Now Luckily, Stress can be a thing of the past.
You really can achieve all that you want to achieve.
It's not just about 'positive thinking', there is so much more to it than that. In fact, positive thinking is often just a cover up of what is really going on -
underneath the smile often lays pain and worry.
So if you want authentic and long lasting results whether it be with your daily frustrations, relationship struggles or financial stress it doesn't matter, this program will take you to new heights.
Hundreds of studies now around the world can't all be wrong – there is no doubt, stress creates unhappiness and disease. So what are you waiting for?
The Take Control Program is a unique and simple model that
makes light of many complex subjects.
This course will allow you to make sense of how you tick, why you react and get stressed, and how other people effect can your happiness. Most importantly why and how you sabotage your best efforts!
'The Grace Method' is new and unique. Taking you beyond other techniques and ways of thinking. This course will show you how to use it and why it works so effectively.
It allows you to take control!
It allows you to help others in ways you wouldn't have dreamed of before
The 8 Steps To Taking Control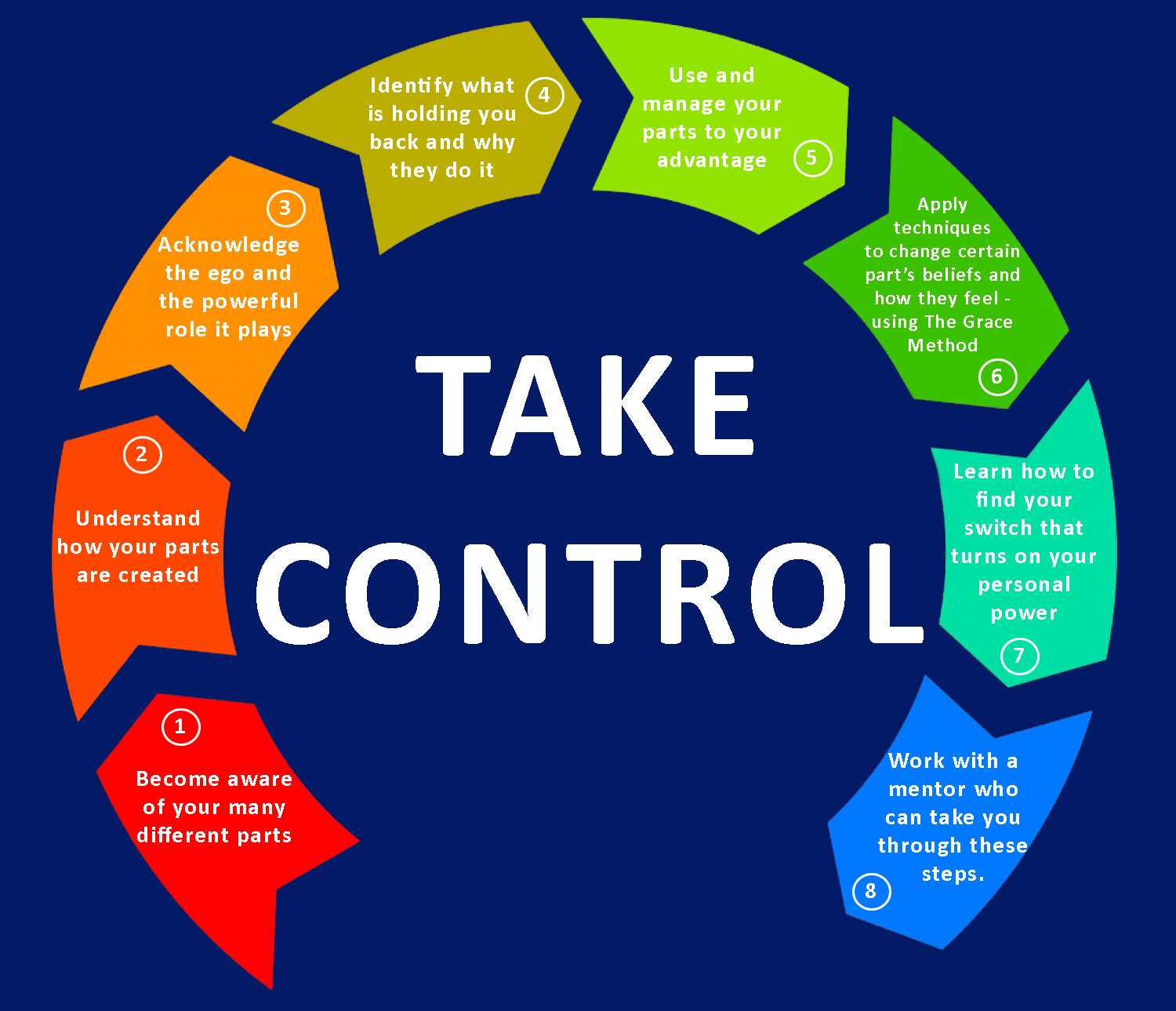 You will find relief from stress

Discover how to calmly cope with stress without 'falling apart' or 'flying off the handle'— instead you take control
Stress is expensive - it is probably costing you much more than you know.
What cost do you put on strained relationships, ill health and constant worry?
Building resilience is being able to bounce back with ease as life continues to bring on those challenges.
How much is your peace of mind worth to you?
The 'TAKE CONTROL' Building Resilience Course can also help you to achieve:
Stress Relief - you will learn how to let go of the worry - regardless of what's going on


Self-Esteem – develop a deep knowing that you are good enough just the way you are


Self–Awareness – to know and understand what's happening with your emotions and how to use them to your advantage, rather than feel embarrassed


Standing up for yourself – not be afraid to voice your opinion and walk your own path in confidence


Making decisions – solve problems easily and effectively without the stress and avoid making the same mistakes


Relationships with others – an easier way to work and play with others and accept them for who they are without attaching to their emotions and beliefs


Intimate relationships – develop a deep, powerful, intimate relationship with those you love


Personal power – finding the real you will bring meaning and passion into your life. The result leaves you with feelings of optimism, peace and a great depth of happiness within you

"Wow Susanne guess what... I am having a great day today!!!! and that is all thanks to you.... Just to let you know I have been 'buzzing' ever since. (in a good way) ... How cool is that! I feel so much aware now and dislodged a huge block that I had built up. I am sure there are more lurking in the basement but you know what... I'm not scared of them anymore because I know now that I have the tools to deal with them and it is so freeing.... I feel so positive that I can now move on in my life and there are no limits to what I can achieve.... So again Thank you Thank you Thank you."

Tracy King. Building Compliance Officer
"I have learned to believe and accept myself. This program was a big blessing for me and my husband. We are now starting to open our eyes and be more closer and have learned not to criticise but to be aware of the other parts of us and embrace it. This program is for everyone – it was excellent!"


Rowena Balbuena. Home Duties
The self-paced online 'Take Control' program consists of
8 Empowering modules made up of 52 easy to follow lessons
24 Powerful and effective visualisations
Practical activities engaging and enlightening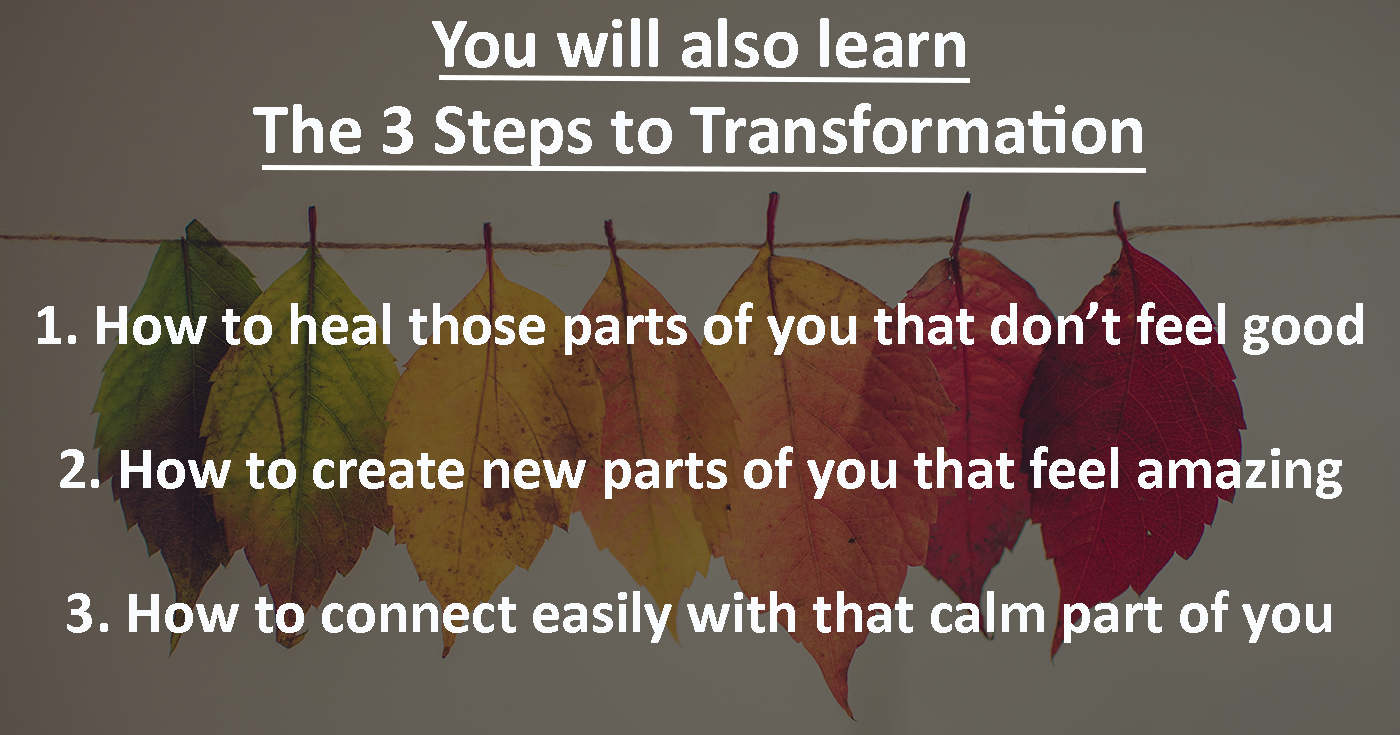 Your Instructor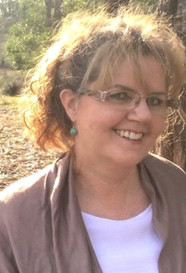 Susanne has take over 1500 people through her powerful and life-changing workshops and courses.
Susanne has also facilitated over 1200 people through a private Grace Method consultation.
She has trained Grace Method practitioners Australia wide and has been teaching her Meditate for Success course now for over 18 years.
Susanne's qualifications include: B.Bus., Reg Nurse, Emotional Intelligence (EQ) Trainer, Certified to deliver EQ testing models, Life Coach, Meditation and Spiritual Teacher and Author.
After 30 years in the health industry and years of struggling with her own health, Susanne became passionate about helping others let go of their own pain by teaching them the information she wished she had had.
Traditional ways of emotional healing left Susanne feeling like they simply talk about it rather than actually help to heal the emotions that create stress and can hold us back from achieving the success we are wanting.
Along with an extensive knowledge of how both western medicine and natural therapies can restore health, Susanne also learnt just how significant our emotions, the way we think and the life-force energy we have within us have a major impact on not only our health, but also the way we live our life.
"Susanne has a way of speaking in layman's terms so I feel that no matter what your education level, the message is clear. I learned how stress physically can affect the body re digestion/ immune shut down etc, WOW! I would certainly recommend the program to others ... so many of us carry all this 'stuff' around for so long. It explains so much about why we do react to things – we all need to hear it and free ourselves."


Kath Sinclair. Merchandiser.
"Susanne is a calm knowledgeable presenter – I can't wait for more! The depth of our emotional self surprised me and I realised how suppressed emotions over the many years have made me very sick. I was surprised at the simplicity of the result of The Grace Method – simple, yet amazing method to deal with 'parts' or challenges in your life. The tools and advice are achievable and easy to apply to your life."

Linda Nolan. Weight loss coach.
There is a reason for procrastination - you can't yell it out of people, tell them to use willpower or try to make them accountable; it's simply not sustainable.
Real, genuine change has to come from within. Unfortunately we have all been taught so many things that makes our lives more stressful than ever!
It's time to go beyond trying to 'manage' stress.

It's time to get to the core reasons of why you get stressed in the first place!
Get Immediate Access Now!
Frequently Asked Questions
When does the course start and finish?
The course starts now and never ends! It is a completely self-paced online course - you decide when you start and when you finish.
How long do I have access to the course?
How does lifetime access sound? After enrolling, you have unlimited access to this course for as long as you like - across any and all devices you own.
What if I am unhappy with the course?
We would never want you to be unhappy! If you are unsatisfied with your purchase, contact us in the first 30 days and we will give you a full refund.